Lessons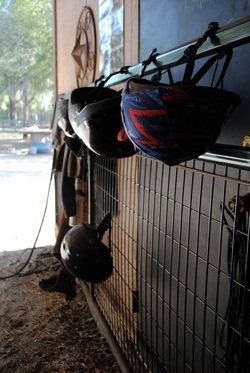 M.E.A. offers beginning, intermediate, and advanced riding lessons. An evaluation ride will determine the student's skill level.


Beginner's lessons include basics in horse sense, grooming, mounting/ dismounting, starting/stopping, approach, leading, walking, steering, and introduction to trotting.


Intermediate lessons refine all skills learned in beginner's lessons and include activities such as trots, canters, schooling figures, horsemanship patterns, gymkana, and equitation.


Advanced lessons refine all skills learned in previous lessons and allow riders to master their skills. Advanced lessons use a strong emphasis on communication between horse and rider.


---